Forums
>
Lambily Hall
(
Archive
) |
Consensus track
(
Archive
) |
MimiProject
(
Archive
) |
Knowledge Bank
(
Archive
)
This is not a place to ask general questions about Mariah Carey.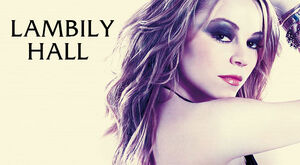 The Lambily Hall is a site-wide discussion area meant for topics concerning Mariah Carey Wiki. Please feel free to post questions, suggestions, and comments not related to specific articles. Questions related to specific articles should be asked on the talk page for that article.
Examples of topics for this include but are not limited to: discussions about templates, introduction of projects, concerns or suggestions for the Wiki's pages

All non-pinned threads will be archived by an administrator after signs of inactivity.


---- View recent changes for the Lambily Hall