Forums
>
Lambily Hall
(
Archive
) |
Consensus track
(
Archive
) |
MimiProject
(
Archive
) |
Knowledge Bank
(
Archive
)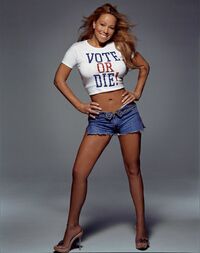 The Consensus track page is a forum for organizing vital discussions and debates, especially those concerning new policies or site-wide improvements. In contrast, the Lambily Hall is a place for general-purpose talk.
The following are a few examples of topics that are applicable to our consensus track:
Page Renaming Requests
Page Merging Requests
Policy Changes (Admins only)
Administrators: When closing a Consensus track thread that results in a change of Mariah Carey Wiki policy, please follow the instructions that will be listed here soon.
---
View recent changes for the administrators' noticeboard
| Topic | Last edit | Last author |
| --- | --- | --- |