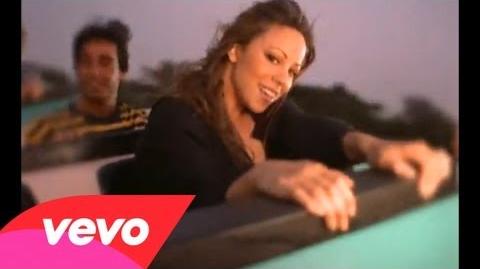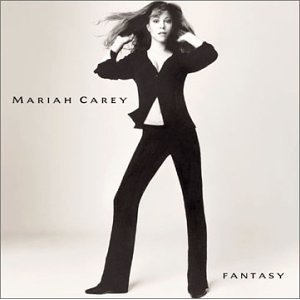 Write the first paragraph of your page here.
"Fantasy" is a song by Mariah Carey. It was released on September 12, 1995 by Columbia Records as the lead single for her fifth studio album,Daydream (1995). The song was written by Carey and Dave Hall, both serving as primary producers alongside Sean Combs. The song heavily samples Tom Tom Club's 1981 song "Genius of Love," and incorporates various other beats and grooves arranged by the former. The song's lyrics describe a woman who is in love with a man, and how every time she sees him she starts fantasizing about an impossible relationship with him. The remix for the song features rap verses from Ol' Dirty Bastard, something Carey arranged to assist in her transition into the hip-hop market.
The song was positively reviewed by contemporary music critics, many of whom complimented its clever use of the "Genius of Love" hook as well as Carey's vocal performance. "Fantasy" experienced strong success around the world, especially in the United States. It became the second song in Billboard history and the first by a female, to debut atop the Hot 100. Additionally, aside from topping the chart for eight consecutive weeks, the song achieved strong success outside the United States, topping the charts in Australia, Canada and New Zealand and becoming a top-five hit in Belgium, Finland, France and the United Kingdom.
Carey performed "Fantasy" live on several television and award show appearances around the world. Carey performed the song at the 23rd annual American Music Awards, held on January 29, 1996. Additionally, it was performed live on British music chart program Top of the Pops and on French television. "Fantasy" was part of the set-lists on several of Carey's succeeding tours, making its debut during the album's accompanying set of concerts, theDaydream World Tour and is featured on her compilation albums, #1's (1998), Greatest Hits(2001) and Playlist: The Very Best of Mariah Carey (2010).
The cover of the single was shot by top fashion photographer Steven Meisel. The cover for her album Daydream is a cropped version of the single cover. Carey directed the music video for "Fantasy", making it her directorial debut. Carey created the video's concept and chose the filming location. After being disappointed with the final result in many of her previous videos, Carey decided to single handedly direct the video. The video showed Carey's roller blading through an amusement park, singing and enjoying herself. Mid-way through the video, Ol' Dirty Bastard makes a cameo appearance as a clown. The video concludes with Carey dancing atop the sunroof of a car, with many others present and enjoying the music and celebration.Write the first section of your page here.
Actress Julia Hsu sang along with "Fantasy" in the 1998 film "Rush Hour"
Community content is available under
CC-BY-SA
unless otherwise noted.